THE AMAZING CHAT GPT-4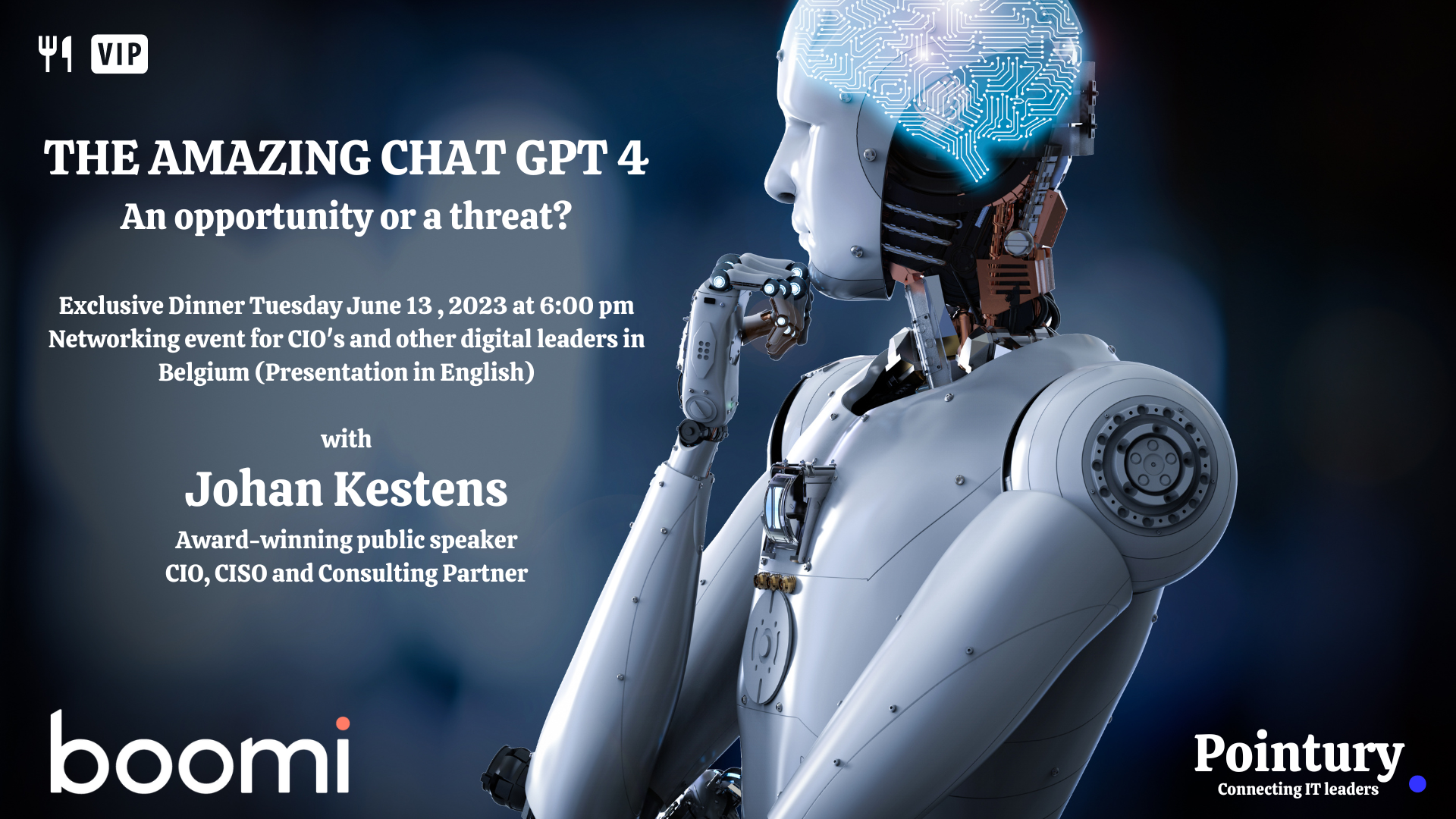 This article is based on round table " The amazing Chat GPT-4"
organised by Pointury for Boomi on June 13, 2023.

Chat GPT 4, the largest and most powerful AI model to date. It is an advanced language model that can generate human-like responses to queries, making it a powerful tool for businesses, researchers, and developers. Artificial general intelligence such as Chat GPT 4 is already on par with human capabilities. Its capabilities are amazing. Concerns rise quickly. Artificial super-intelligence, more capable than a human, waits around the corner. The reconciliation of the benefits and the dangers probably lies in defining the IT-equivalent of education. After all, education brought human intelligence to blossom. The same is likely true for IT systems, but we have not yet defined the framework, tools and desired outcomes.

Johan Kestens, former CISO at Bank of New York Mellon, CIO at BNY Mellon European Bank, CIO at ING Belgium and award-winning public speaker shared his insights on the evolution of artificial intelligence.

Boomi instantly connects everyone to everything, anywhere with a cloud-native, unified, open, and intelligent platform. Boomi is trusted by more than 18,000 customers globally for its speed, ease of use, and lower total cost of ownership. As the pioneer at fuelling intelligent use of data, Boomi's vision is to make it quick and easy for customers and partners to discover, manage, and orchestrate data, while connecting applications, processes, things, and people for better, faster business outcomes.